Happy weekend, Toronto!! It's been a crazy week for me.  Actually, the entire month of April so far has been crazy.  I was hoping to post more this week but I've been working on the 'behind the scenes' aspects of running a blog and learning quite a bit.  I have so much planned for my little blog.  I can't wait to share it all with you!
For now, here are some really great events going on around Toronto this weekend.  So much to get excited about!
*Mutts & Co. Travelling Market 
Local unisex clothing design company, Muttonhead, has been hosting a travelling market all week.  If you haven't made it over yet you won't want to miss the final two days of the market.  Discover and support local artisans and designers and take advantage of Maverick Studio's 50% men's shaves and cuts while you're there!
via Eat Live Shop
Tax season got you wound tight?  Scrumptious petit fours and Tealish-ious beverages are the perfect antidote to filing and number crunching. Be sure to RSVP if you plan to go!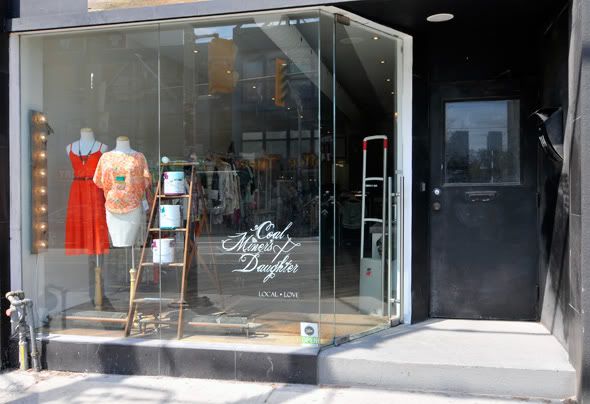 Photo by Mariam Matti via Blog TO
*New Shop:  Coal Miner's Daughter 744 Queen Street West  Sat 12-8pm Sun 12-6pm
If you're looking to do some girly shopping on Queen West this weekend be sure to check out CMD's newly opened second location.  The shop features local and Canadian fashion and jewellery designers.  I am dying to visit the Pretty beauty counter with all-natural cosmetics, fragrances and even nail polish.  But my favourite thing about the shop is that every time I see it I have Loretta Lynn's song stuck in my head for the rest of the day (brilliant marketing if you ask me)!  
Also, don't miss the Shared Pop Up shop by the Drake General Store and Mini Mioche. 
What are you doing this weekend?  I'm sure I've missed some other great events so be sure to comment and let me know your plans!
p.s. If you have a free minute this weekend and feel like making a blogger supremely happy, answer my poll.